3/01/2009
Posted by

CROW Cat Rescue
at 12:57 AM
No comments:

Elinor purrs and snuggles and is learning that other cats can be good companions. She can feel the vibrations in my throat when I sing to her as she rests on me, she can find her way around the house, she can smell and taste, and she can love. So what does it matter that she can barely see, can't hear at all, can't meow, walks with a limp, and only has three teeth?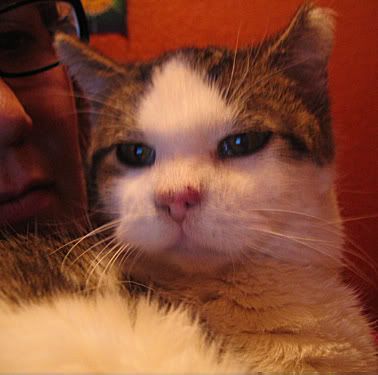 Clearly she was picked up with some ferals sometime in her past. Her tipped (cut) ear is evidence that she's been spayed.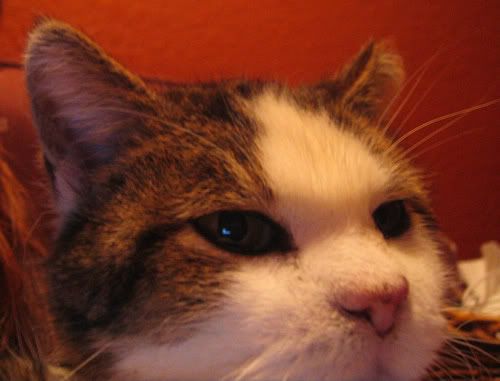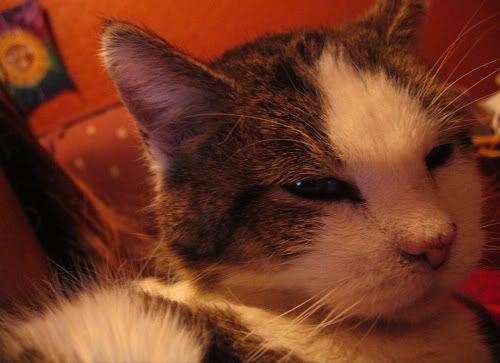 Snuggling in for a nap on my ample chest. Cats just love it.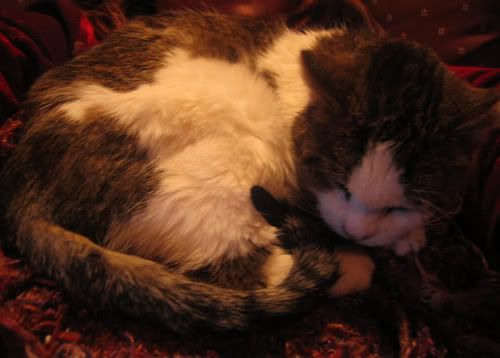 Elinor is fitting right in and has learned that other cats are good for cuddles and play and that no cats here will beat her up. After a long hard life, Elinor can now relax and settle in. While we're open to the possibility of adoption, Elinor is also welcome to live out her remaining years in the warmth and love of CROW. We love you, Elinor!
(P.S. She's named after the spunky old Elinor in the book
Inkheart.
)
Posted by

CROW Cat Rescue
at 12:10 AM
No comments: