Lucas went to his new home yesterday and we bid him a fond farewell. Much love to you, Lucas! Have a wonderful life!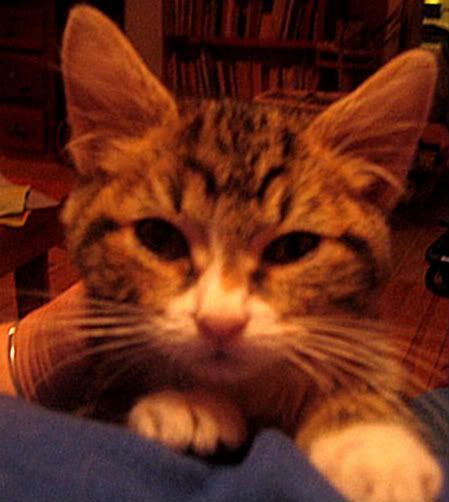 My camera and computer are having an extended disagreement, so I can't post pictures of our new arrival yet, but will do so as soon as I am able. TJ is a large neutered and declawed male whose humans became suddenly homeless, so he ended up here with us at CROW. He is sweet and very attached to humans, but is less than thrilled to be surrounded by so many other cats. He's been here less than a week and is adjusting well. Close inspection revealed that he has very few teeth in his big round head, but that hasn't hindered his sizable cow-printed bulk in the least. He is quite a character.
Cats in the main CROW foster home are enjoying a new piece of furniture. Nice, eh? (I have pictures of it in use, but since my electronics won't end their spat, this manufacturer's photo will have to do in the meantime.) Just imagine all the furry goodness.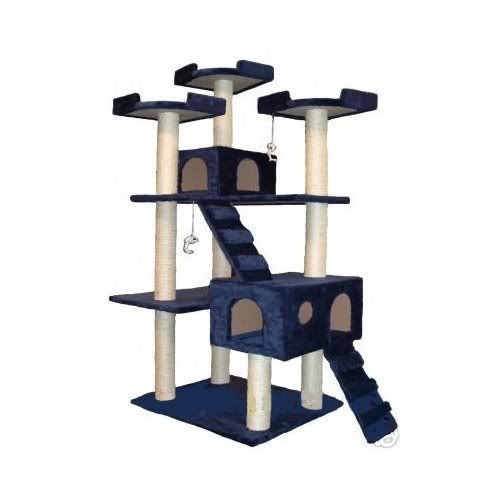 Sorry the blog is no longer daily--I hope it will be again someday. In the meantime, rest assured that the cats are doing well, the community is coming to know and love CROW, and the CROW blogger is keeping her sanity.