Maya
loves to flaunt her beauty and prefers to be appreciated with eyes rather than hands. She likes other cats, ignores dogs, and tolerates humans. If we can catch her, she likes being held and petted, but remains skittish and is content to live side by side with humans, often resting on the couch just a couple feet from a person until they reach out their hand and end up petting air.
She'd make a great mouser and house cat for someone who isn't super touchy-feely with their cats, while also having the potential to become much more affectionate over time.
"Why does that giant keep following me around with the flashing box?"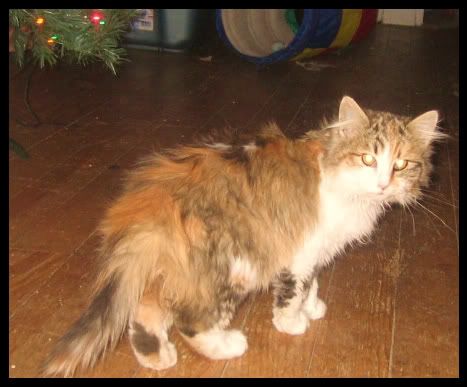 "Maybe if I ignore it, it'll go away."
Maya is vaccinated, uses the litter box faithfully, and gets along well with other cats.