This cat family was dumped at a nearby resident's house, who then showed up with them on our doorstep. They are a little wild and scared, but have lots of potential. They would be great house cats for a patient human who wants to experience the unique bond that grows between tamer and tamed. If they aren't quickly adopted, we'll post updates as their temperaments change with lots of daily love and socialization.
Mama Mia has clearly been a housecat in her former life. She is adapting well, and is not acting like a 100% unsocialized feral adult.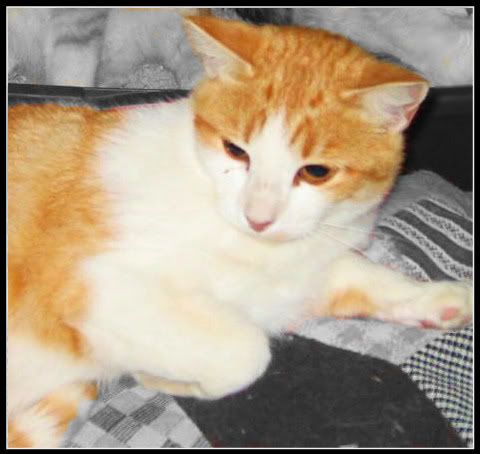 Her sons, Mog and Mutter. Mog (on the right) is the friendlier of the two, and recently enjoyed a hearty chin rub. Mutter wasn't quite sure what to think of all that.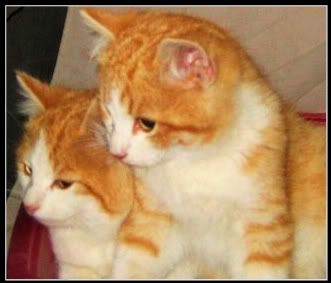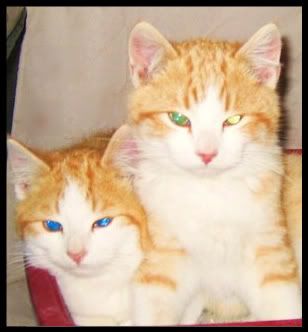 And sister Maya rounds out the bunch with an extra splash of color. She's the most nervous of the bunch.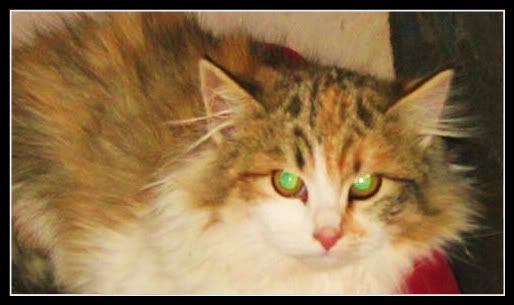 The young ones are about 3 months old, and Mama Mia is about a year.