Can you provide temporary loving home to some cats or kittens? We provide the food and litter, and you get a say in which cat you foster. If at any time you need to bring our foster back, we'll accept him/her without judgment and thank you for all you have done.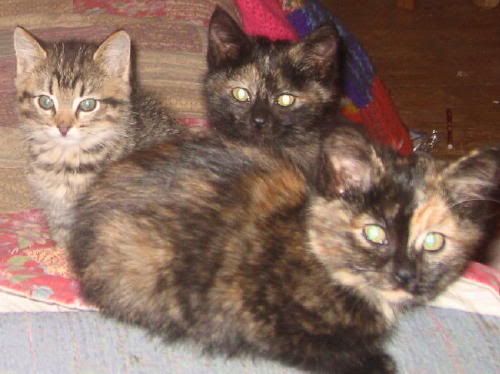 Iggy (adopted!), Edie (adopted!), and Twiggy
Please call 852-CROW or
email
to apply to become a foster carer for these wonderful felines.