Mama Mia of the Sunday Cats is coming along nicely, remembering her past life as a house cat and shedding her feral layers. Only two of us can touch her and we have to move slowly, but she's taken a liking to the camera and is becoming quite a ham. She loves conversation and wooing and dislikes fast movements in her direction.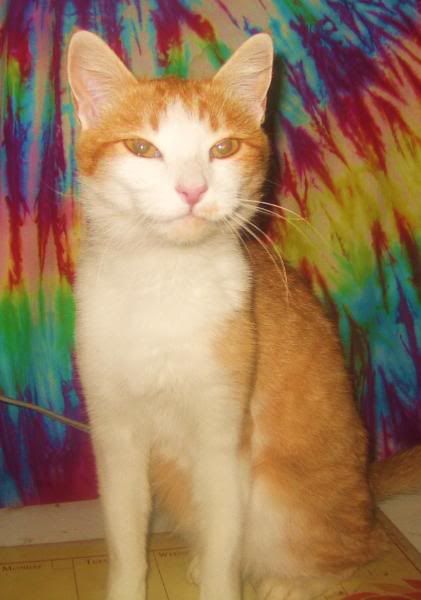 So much personality in just a tail.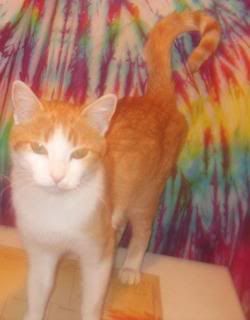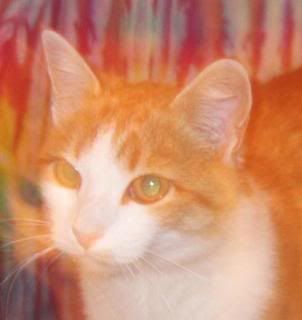 She may be a bit vain.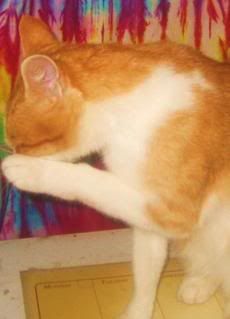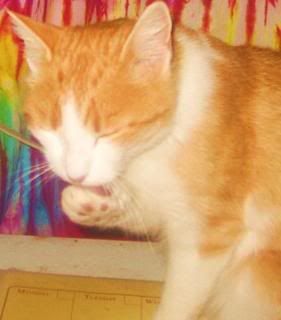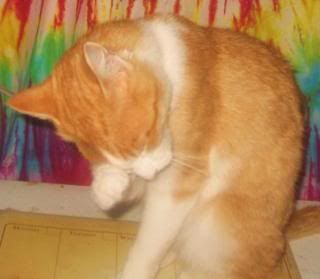 Or not.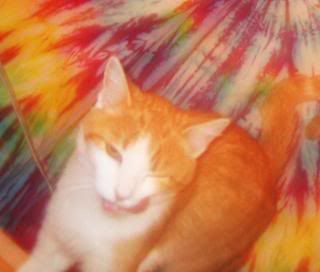 Her increasing ease in the household has brought her babies out from hiding. They shy away from physical contact, but are regularly out in the open now, following Mama's cue. We'll win them over yet.
And now, to cleanse your visual palate of her last pose, here are a couple more: