Mog and Mutter of
the Sunday Cats
have come a long way from the feral kittens who landed on our doorstep one Sunday. They've discovered the joys of the couch, and the trials of being carried around by a five-year-old kitten enthusiast. They romp with the other kittens and enjoy life.
Here's Mutter, in a very rare photo experience, showing what he thinks of being woken from his nap. Don't worry, he had no trouble returning to dreamland.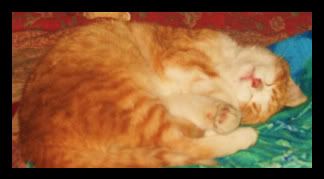 Mog, however, was spared a similar interruption and slept through the whole photo shoot.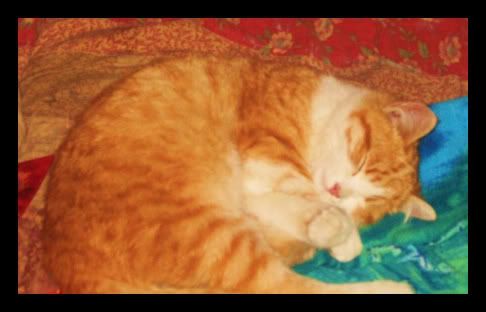 Both are beautiful young orange "tuxedo" cats (with white chests) and are eager to find a home soon.