Yet more evidence that cats with cerebellar hypoplasia are some of the sweetest on earth. Toby, a CH kitty, is a neutered male. Past posts have shown him loving on the kittens, but now it's gone to another level.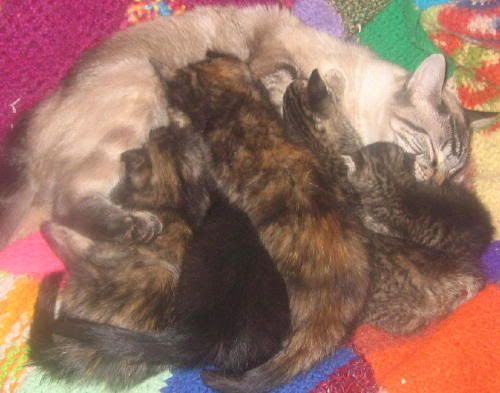 Five kittens, 3 different ages and from 3 different litters. The oldest 4 have been weaned for weeks, and the youngest is a bottle baby.
Twiggy's irked that she didn't land a prime spot.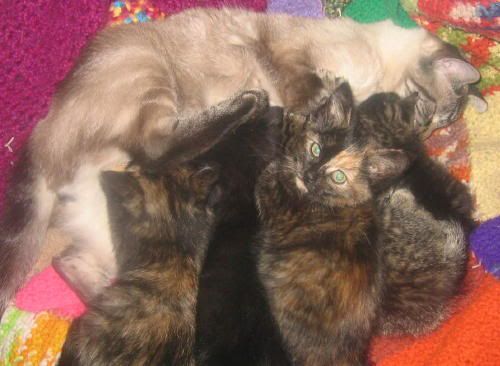 Toby's giving bottle-baby Atticus some TLC.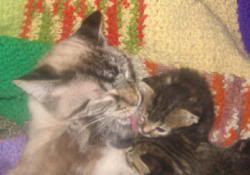 I think that Toby may need to become the C.R.O.W. mascot!